PEACE OFFICERS RISK THEIR
LIVES TO PROTECT YOUR
FAMILY. THE 50 CLUB OF
GALVESTON COUNTY
PROTECTS THEIRS.
The 4 Devastating Words the Families and Dependents of Galveston
County Peace Officers Never Want to Hear
When an officer is hurt or killed in the line of duty, who's there to look after their dependents?
Spouses, children, and others fear the day they get the call telling them that the peace officer
in their family has been injured or worse.
"Shots Fired! Officer Down!"
These are the four words no one wants to hear. But when a family's fear suddenly becomes a
reality, the 50 Club of Galveston County steps in to help.
The 50 Club of Galveston County provides financial support to the dependents of peace officers who've been injured or killed in the line of duty.
Galveston County peace officers have sworn to protect our residents and the welfare of the community.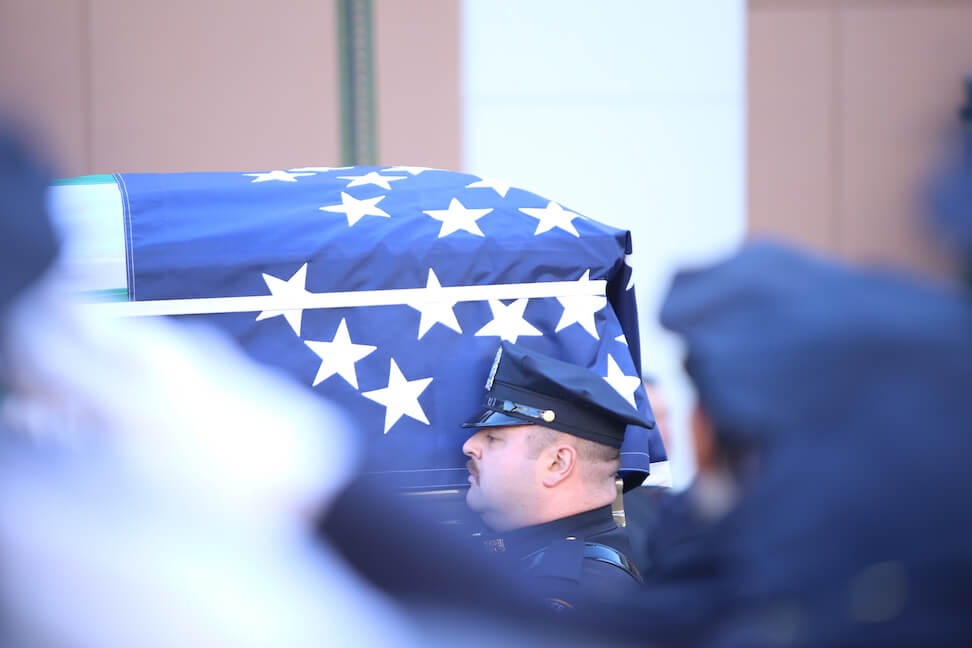 Support Your Galveston County Peace
Officers and Become a Member Today!

Helping Injured Peace Officers and Their Families
Deputy Garvin was struck by an intoxicated driver while directing traffic. He suffered severe leg injuries that required numerous surgeries and a lengthy hospital stay.
The 50 Club of Galveston County was there to help:
"I want to thank the 50 Club for coming out and assisting him. He was self-employed. His business practically went under while he was trying to rehab and come back. It took over a year for him to be able to walk without crutches and assistance. He had some pretty bad damage to his legs and several operations, and the 50 Club assisted him greatly. And we want to thank you for that."

— Sheriff Henry Trochesset, Galveston County
Another officer was injured after being dragged 30 yards by an intoxicated driver in a stolen vehicle. He was off duty for six weeks while recuperating in the hospital.
The 50 Club of Galveston County stepped in with the financial support his family needed:
"He'd gone to hospital, got released, and he was off for six weeks. The 50 Club immediately stepped in within a matter of days and handed him a check. And this guy worked an extra job every week. The 50 Club stepped up and made that difference for him. He was a very happy and thankful individual."

—Chief Ron Morales, Dickinson Police Department
Many of the peace officers serving Galveston County work extra jobs.
Being injured or killed while on duty robs their families of the financial
security they depend on every day.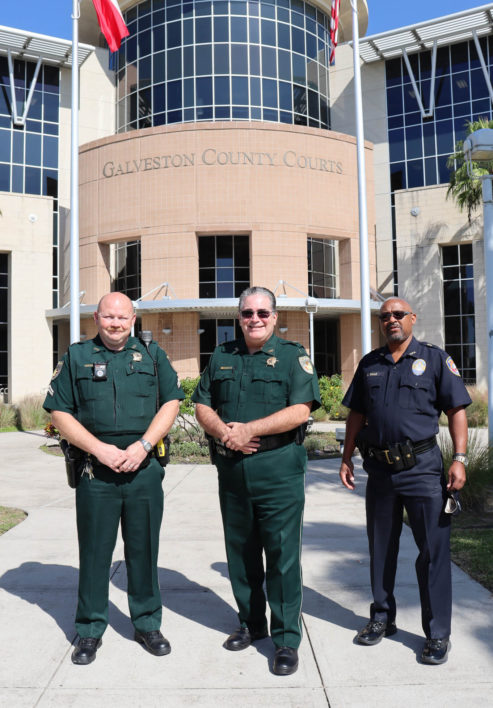 The 50 Club of Galveston County Protects Those Who Protect All of Us
Here's Your Opportunity to Give Back
Our mission is supported entirely by generous donations from fellow citizens, civic groups, and businesses.
When you become a member of the 50 Club, your contribution provides the support that families of peace officers desperately need in the most difficult moment of their lives.
The Benefits of Membership to The 50 Club of Galveston County
Your annual membership is tax-deductible.
It includes membership vehicle decals so you can share our mission and show your support as a 50 Club member.
Membership also includes an invitation to our annual awards luncheon.
Becoming a member of the 50 Club of Galveston County is easy! It only takes a few minutes to help us protect the families of Galveston County peace officers.
Join the 50 Club of Galveston County and Support the
Families of Galveston Peace Officers

Most people wouldn't put their lives on the line every day for the benefit of others making less income than they would in other professions.
But our Galveston County peace officers do!
They've earned our appreciation and respect.
And they deserve to know that if they are injured or killed while protecting your family, their families will have the financial support they need thanks to the 50 Club of
Galveston County and thanks to your generous support.
Learn How The 50 Club of Galveston County Has Helped
Countless Peace Officers Injured in the Line of Duty