As a Member of the 50 Club of Galveston County, You Help Us
Help the Families of Galveston Peace Officers
The work we do at the 50 Club of Galveston County would not be possible without the generous 
support from community members like you.
As a 50 Club member, you make a meaningful impact by supporting the well-being of our community 
and the people who protect our families every day.

Officers Who've Received Our Assistance After Being Injured
or Killed While on Duty Include:
Officer Charlie Milos (2002)
Officer Wayne Stewart (2004)
Officer Michael Roy (2005)
Officer David Donaldson (2011)
Deputy Wilford Garvin (2014)
Officer Karl Lomax (2015)
Officer Chris Sanderson (2017)
Officer John Barnes (2018)
Officer Justin Popovich (2018)
Officer Klynn Scales (2018)
Officer Nolan Loflin (2019)
Officer Kristin Ornelas (2019)
Sergeant Clay Garrison (2021)
Sergent Jon Hamm (2022)
Officer Erik Galvan (2022)
Your membership contribution provides the financial support that so many families and dependents of peace officers desperately need.
You can fill out the membership form below in just a few minutes.
We offer a variety of membership levels, so you can contribute in the manner you choose.
Benefits of Membership to the 50 Club of Galveston County
Membership is tax deductible.
Membership vehicle decals that show your support and increase awareness of the work we do.
Invitation to attend our annual awards luncheon.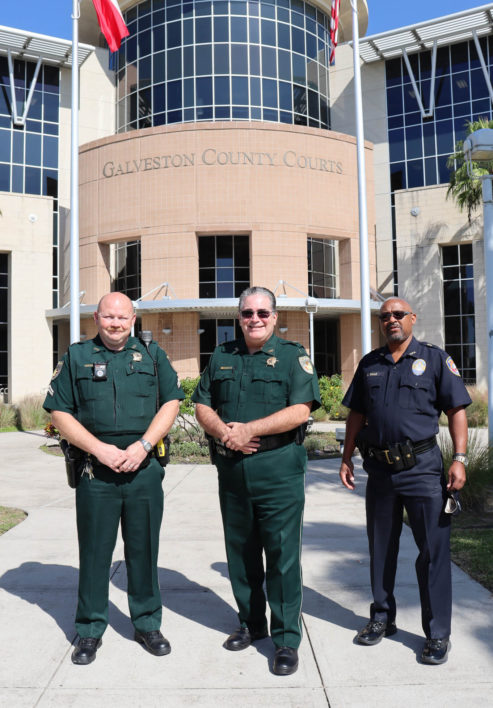 Support Your Local Peace Officers By Becoming a Member Today
Use the Form Below to Become a 50 Club Member